Phases of clinical trials
Contents
• Introduction:Clinical research
• Drug development phases
• Pre-Phase 1 activities
• Phases of Clinical trial
• Regulatory approvals: IND & NDA
• Summary of Clinical trial phases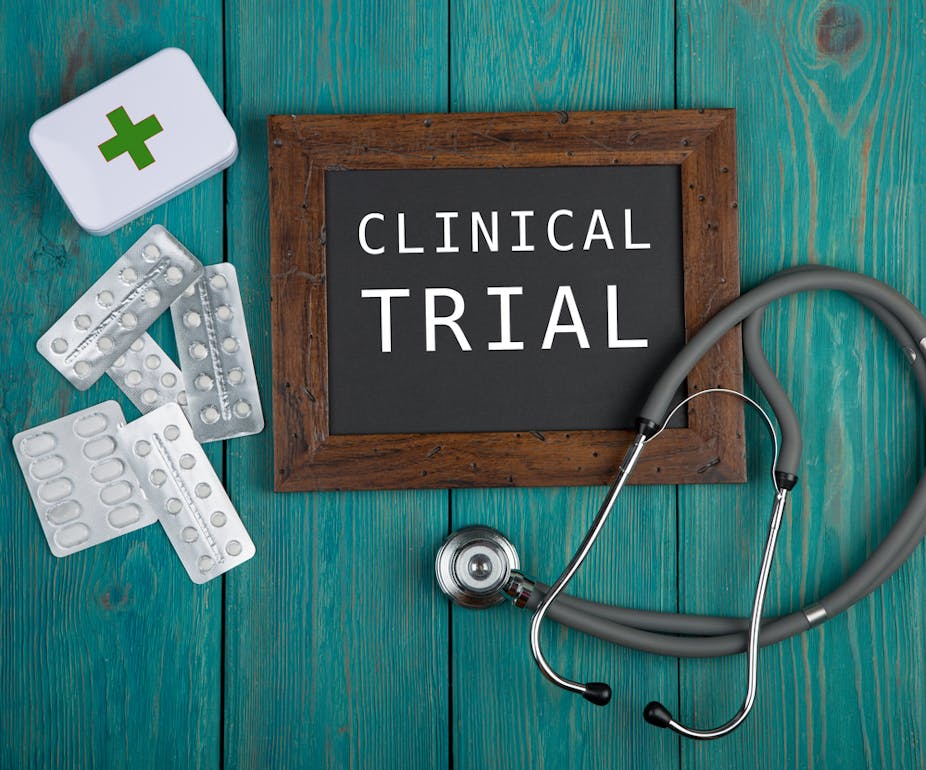 INTRODUCTION
• Clinical trial is a systematic investigation in human subjects for evaluating the safety & efficacy of any new drug. • Clinical trials are a set of tests in medical research and drug development that generate safety and efficacy data for health interventions in human beings.
Clinical trials are conducted only when
Satisfactory information has been gathered on the quality of the nonclinical safety
Health authority/ethics committee approval is granted in the country where approval of the drug is sought.
Clinical Trial is the mainstay for bringing out New Drugs to the Market.
DRUG REVIEW STEPS
1. Pre-clinical (animal) testing.
2. An investigational new drug application (IND) : outlines what the sponsor of a new drug proposes for human testing in clinical trials.
3. Phase 1 studies
4. Phase 2 studies
5. Phase 3 studies
6. Submission of New Drug Application (NDA) is the formal step asking the FDA to consider a drug for marketing approval.
7. FDA reviewers will approve the application or find it either "approvable" or "not approvable."
8. Phase 4 studies
DRUG REVIEW
Before one can initiate testing in human beings, extensive pre- clinical or laboratory research is required
Research usually involves years of experiments in animal and human cells.
If this stage of testing is successful, the sponsor then provides this data to the FDA requesting approval to begin testing in humans.This is called an Investigational New Drug (IND) Application
If approved by the FDA, testing in humans begins. This is done through a formally written and approved protocol.
PRECLINICAL EVALUATION PHASE (ANIMAL STUDIES)
Major areas are:
Pharmacodynamic studies in vivo in animals, In vitro preparation
Absorption, distribution , elimination studies (pharmacokinetics)
Acute ,sub acute, chronic toxicity studies (toxicity profile)
Therapeutic index (safety & efficacy evaluation)
IND APPLICATION FILING
 Once preclinical studies have indicated the safety and efficacy of a drug an IND application has to be filed with the regulatory authorities.
 For obtaining regulatory Approval for Phase I, phase II and Phase III clinical evaluation.
 Contents of IND application:
Preclinical Data (All data from animal studies)
Information on composition and source of drug • Chemical and manufacturing information • Proposed clinical plans and protocol
Ethical Committee Clearance
PHASE 0 STUDY/MICRO DOSING
Study of new drug in micro doseS to derive PK information in human before undertaking phase I studies is called PHASE O
Micro dose: Less than 1/100 of the dose of a test substance calculated to produce pharmacological effect with a max dose ≤100 micrograms
 Objective: To obtain preliminary Pharmacokinetic data.
Preclinical Data: Sub acute toxicity study in one species by two routes of administration.
PHASE 0 STUDY/MICRO DOSING
• Advantages:
 Less chances of adverse effects
 Short duration
 Less no. of volunteers
 Reduced cost of development
 Reduced drug development time
• Limitations:
 Study mainly based on PK parameters – not efficacy and safety based
 Agents having different kinetic characteristics between micro dose and full dose are not evaluated by phase 0 trials  Of Limited use for agents having Non linear PKs
 The laboratory parameters are very limited and expensive, researchers have to depend on BA/BE labs
PHASE 1
• First stage of testing in human subjects.
• Designed to assess the safety, tolerability, PK and PD of drug.
• 20-25 healthy volunteers; Duration: 6-12 months.
• Patients: Anticancer drugs, AIDS therapy.
• The aim of a Phase I trial is to determine the maximum tolerated dose (MTD) of the new treatment.
Kinds of Phase I:
SAD: Single ascending dose studies.
MAD: Multiple ascending dose studies.
Food Effect: Investigates differences in absorption caused by food.
PHASE 1 SUBJECTS:
Healthy human volunteers: Commonly used.
Patient Volunteers: Cytotoxic drugs, AIDS therapy -Patients in advanced stage of disease.
LIMITATIONS:
Trial restricted to homogenous subjects.
Performance extrapolated to heterogeneous market place.
PHASE 2
• It is a Therapeutic Exploratory Trial consists of 20-300 Subjects.
• To confirm effectiveness, monitor side effects, & further evaluate safety.
• First in patients (who have the disease that the drug is expected to treat).
• Duration: 6 months to several years.
Optimum dose finding:
Dose efficacy relationship
Therapeutic dose regimen
Duration of therapy
Frequency of administration
Therapeutic window
• For New Actions of a marketed drug, start with Phase II (Phase I exemption obtained).
Phase II Study Types:
Phase IIA: Designed to assess dosing requirements.
Phases IIB: Designed to study efficacy.
PHASE 3
It is a Therapeutic confirmatory trial.
Target population: several 100's to 3000 patients.
Duration:Takes a long time, up to 5 years.
To establish efficacy of the drug against existing therapy in larger number of patients, method of usage, & to collect safety data etc.
To assess overall and relative therapeutic value of the new drug Efficacy, Safety and Special Properties
PHASE 3 :Subtypes:
Phase IIIA: to get sufficient and significant data.
Phase IIIB: allows patients to continue the treatment, Label expansion, additional safety data.
Phase III B studies are known as "label expansion" to show the drug works for additional types of patients/diseases beyond the original use for which the drug was approved for marketing.
End Of Clinical Trial Activities
Sponsor: Expert Committee review of Efficacy, safety and potential sales (Profit).
Go-No Go decision to file new drug application with DCGI.
Expert review by DCGI's Committee
DCGI approval.
NCE marketed Phase IV begins
NDA: New Drug Application
NDA Refers to New Drug Application.
 Formal proposal for the FDA/DCGI to approve a new drug for sale.
Sufficient evidences provided to FDA/DCGI to establish:
• Drug is safe and effective.
• Benefits outweigh the risks.
• Proposed labeling is appropriate.
NDA contains all of the information gathered during pre-clinical to phase III.
PHASE 4
 Post Marketing Surveillance (PMS).
 No fixed duration / patient population.
 Helps to detect rare ADRs, Drug interactions and also to explore new uses for drugs [Sometimes called Phase V].
PERIODIC SAFETY UPDATE REPORTS :
To be submitted by the manufacturer every 6 months for 2 yrs and then annually for next 2 yrs after marketing approval.
 Harmful effects discovered may result in a drug being no longer sold, or restricted to certain uses
OBJECTIVES OF PHASE 4:
 Confirm the efficacy and safety profile in large populations during practice.
 Detect the unknown/rare adverse drug reaction/s.
 Evaluation of over-dosage.  Identifications of new indications.  Dose refinement: Evaluation of new formulations, dosages, durations of treatment.
REPORTING OF ADR:
 The ADR can be reported to a formal reporting system such as: WHO International System USFDA- Medwatch UK- Yellow card system INDIA- National Pharmacovigilance Programme (CDSCO)
CONCLUSION
 Clinical trial is a human experiment designed to study the efficacy and safety of a new drug/intervention.
 Involves Phase 1-4 with specific objectives and end results.
 Application to Regulatory authority:
• IND – Permission to conduct CT
• NDA – Permission to Market New drug.
 Well designed and effectively executed clinical trials form the base of therapeutic decisions.
 CT must follow guidelines & protocol to ensure well- being of participants.
 Ultimate Goal of Drug Development
REFERENCE • Clinical trials.gov • Wikipedia • WWW.nlm.nih.gov/services/ctphases.html • WWW.cancerresearchuk.org • WWW.centrewatch.com > home > clinical trials Images : Google Images 26 PHASES OF CLINICAL TRIALS 25PHARMACEUTICAL BIOTECHNOLOGY